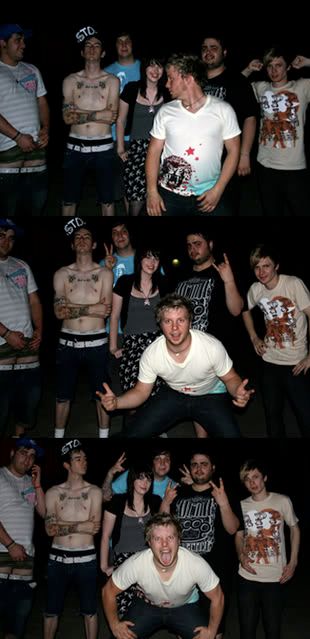 We've got ten more miles to go before your lungs collapse..

Thank-you firstly to Nat, Josh, Rowan, Cameron and Brenton for coming last night. Super happy that they came seeing as the turn out was poor as it was.. but seriously. Wow. I'm like, a proud parent seeing their child grow up. Amber Calling are honestly full of talent and are such an amazing group of guys. I can't wait to one day see them in their home city of Adelaide. I've known these guys for pretty much three years now and from being a four-piece punk-rock band called 919 to expanding into the six-piece pop-rock-semiheavy-electro band as they are today is just such an amazing feeling and I just... ahhh I should stop going on about them haha.
Please, check them out and make sure you're their next time because they deserve everyone's attention.
http://www.myspace.com/ambercalling

Don't say you didn't know because I've been advertising this for more than a month.